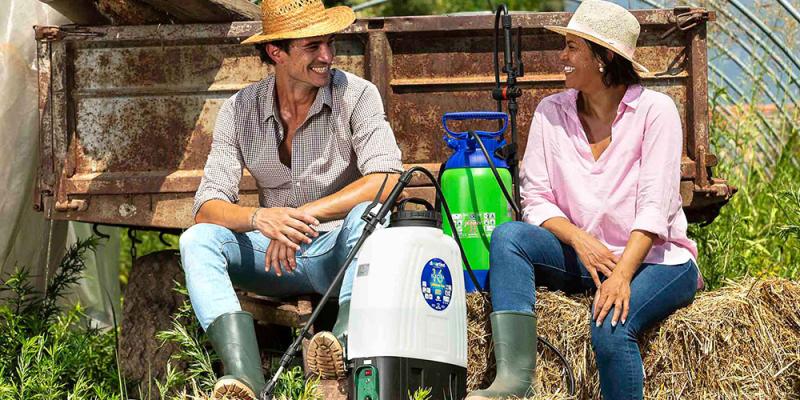 Agriculture
Complete line of products for use in agriculture. Sprayers, atomisers, pressure pumps and electric pumps for plant treatment. Multi-purpose baskets for food and agricultural use, leaf brooms, multi-purpose shovels and biological traps are just some of the items on offer.
In this section you will find the various products, hand and power tools with their spare parts and accessories. You will find everything you need for spraying.
Having the correct tools for agriculture is indispensable for a lush and healthy vegetation.
Sprayers
Pressure sprayers 1,5-2 lt
Pressure sprayers 5-10 lt
Pressure sprayer with trolley
Electronic sprayers
Knapsack sprayers
Dusters
Fuel Tanks
Multi-purpose boxes
Multipurpose shovels
Handles
Bio traps
MOUSE BIO TRAP
Agritools
BIO TRAP makes no use of glues or poisons, and does not harm children or pets. It is completely...
RAT BIO TRAP
Agritools
This trap does not require the use of glue or poison and it is safe for children and...